Thesis coach Bastiaan Boh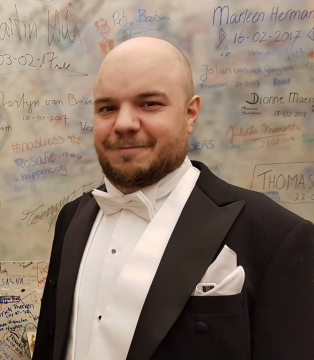 As a researcher with a PhD, Bastiaan possesses extensive knowledge of the academic writing style, the structure and consistency of theses, clarity of argumentation, and can assist with analyzing and interpreting data. After obtaining a research master's degree in cognitive neuroscience, Bastiaan decided to obtain his PhD in cognitive psychology. After finishing his PhD (Maastricht University), he decided to use his expertise to guide vocational and university-level students who are in the process of writing their theses. Bastiaan has also published his research in several high impact international scientific journals.
Bastiaan is a warm and accessible thesis mentor, who can quickly get students from a wide variety of (vocational and university-level) studies back on track, by focusing on content and by motivating and reducing performance anxiety and related problems (such as dyslexia and ADHD). Bastiaan mentors social studies (such as social work, SPH, MWD, education-related, HRM, nursing school, physiotherapy, and speech therapy-related), and medical studies (such as medicine, neuroscience, health sciences, and psychology). Aside of his work as a researcher, he has enjoyed lecturing and tutoring students and helping them successfully write their theses. Bastiaan can also help if you have trouble with the academic writing style or if you have a rejected thesis. He is skilled in editing and structuring both Dutch and English theses. In addition, he possesses technical knowledge on research, methods (such as reliability and validity), SPSS, R and Matlab. He also worked extensively with survey tool Qualtrics during his PhD studies. Above all, Bastiaan thoroughly enjoys motivating students to perform to the best of their abilities and to help with all parts of the thesis writing process!
Bastiaan mentors students around Maastricht, but also online.
Topscriptie has already helped more than 6,000 students!
Let us help you with your studies or graduation. Discover what we can do for you.

Winner of the best thesis agency in the Netherlands